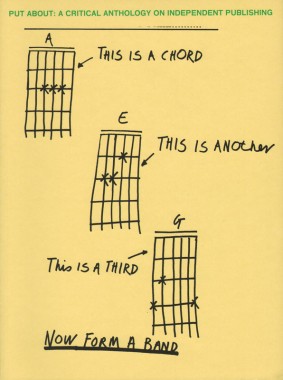 Maria Fusco and Ian Hunt, Put About: A Critical Anthology on Independent Publishing
Softcover, 194 pp., offset 4/1, 190 x 255 mm
Edition of 2000
ISBN: 1-870699-70-X
Published by Book Works
$40.00 · out of stock
Put About: A Critical Anthology on Independent Publishing presents a timely discussion about independent publishing and publishing by artists, focusing on books where the makers keep control of every aspect of production through to distribution. Combining an interest in what and why publishers and artists feel compelled to deliver such materials, together with the economic models, audience and networks of association that can give independent productions a wider cultural presence, this book features a broad range of written and visual pieces alongside 'case-studies' from a selection of contemporary international publishers. Contributors include: John Baldessari, Simon Bedwell, Michael Bracewell, Andrea Brady, Cabinet Magazine, Bonnie Camplin, Maurizio Cattelan, David Dibosa, Matthew Higgs, Stewart Home, Lucy Lippard, Emily King, Gunilla Klingberg, Jakob Kolding, John Miller, Paul D. Miller aka Dj Spooky, Aleksandra Mir, Stéphanie Moisdon, David Osbaldeston, Raymond Pettibon, Lynne Tillman, Nicolas Trembley, and Axel John Wieder.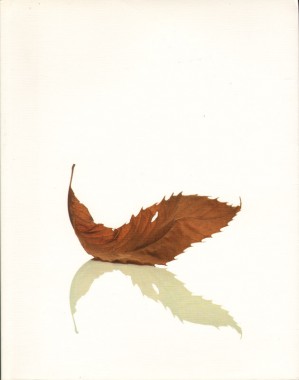 Peter Saville, Peter Saville Estate
Softcover, 272 pp., offset 4/4, 210 x 270 mm
Edition of 5000
ISBN 978-3-905701-66-1
Published by JRP|Ringier
$50.00 ·
Peter Saville Estat
e traces the development of designer, artist and cultural observer Peter Saville, from his groundbreaking work for Factory Records in the late 1970s, though to his most recent explorations of art and design's role in the highly commodified, visually hyper-literate early 21st century. Taking Saville's 2005 exhibition at the Migros Museum für Gegenwartskunst Zürich as its starting point, the book features essays by Michael Bracewell and Heike Munder, alongside personal responses to Saville's work from artists Slater Bradley, Liam Gillick, Steven Gontarski, Thomas Grünfeld, Robert Longo, Sarah Morris, Oliver Payne and Nick Relph, Sean Snyder, Wolfgang Tillmans, Kelley Walker and T.J. Wilcox.
Peter Saville Estate is not a conventional account of Saville's professional practice, but collects together work, reference material and ephemera from his archive to form an illuminating and highly personal topography of the life and working methods of one of the most influential designers of the last 30 years.
Born in Manchester (U.K.) in 1955, Peter Saville studied graphic design at Manchester Polytechnic. He found early inspiration in the elegantly ordered aesthetic of Jan Tschichold, the German-born book and type designer who was to become the chief propagandist for the New Typography. In 1979 he co-founded Factory Records (with Tony Wilson), and in the following year he co-designed the famous Haçienda nightclub.