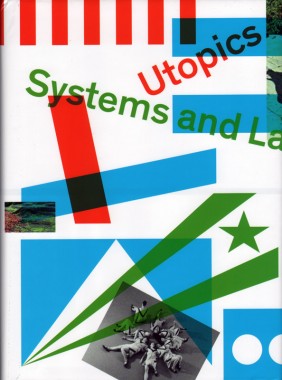 Simon Lamunière, Utopics: Systems and Landmarks
Hardcover, 160 pp., offset 4/4, 160 x 220 mm
Edition of 2000
ISBN 978-3-03764-056-2
Published by JRP|Ringier
$45.00 ·
This publication examines the spaces, nations, and communities created by artists or indivuals to develop alternative modes of living. Throughout history individuals have continuously developed systems based on a mix of reality, fiction, and mediatization, create micro-nations, or fight for their existence. All these proposals are simultaneously real and utopic. By inventing identity signs (IDs, flags, constitutions, currencies, etc.), by practicing their beliefs (be it through dance, naturism, terrorism, or collectivism), and by working on the boundaries of reality (parallel worlds, isolationism, new territories, etc.), these proposals are challenging our definitions of normalcy and territoriality. The title
Utopics
is itself the free contraction of utopias, you, topic, topos, and pics.
Conceived as a glossary, the book includes artists such as Le Bélier, Carsten Höller, Clemens von Wedemeyer, Fabrice Gygi, General Idea, Lang/Baumann, Matt Mullican, Mai-Thu Perret, NSK (Irwin), Peter Coffin, Steiner & Lenzlinger, Superflex, as well as intitiatives such as La République Géniale (Robert Filliou), State of Sabotage (Robert Jelinek), micro-nations, L'Ecole de Stéphanie, etc.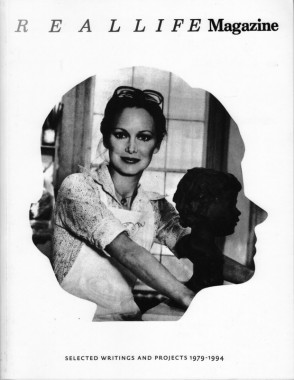 Real Life Magazine: Selected Writing and Projects 1979-1994
Softcover, 320 pp., offset 1/1, 8.25 x 11 inches
Edition of 1000
ISBN 9780978869700
Published by Primary Information
$30.00 ·
Real Life Magazine: Selected Writings and Projects 1979-1994
highlights a selection of writings and artists' projects from Real Life magazine, which was originally edited by artist, writer, and curator, Thomas Lawson and writer, Susan Morgan. Published in twenty-three issues from 1979-1994 as an intermittent black and white magazine, Real Life featured artists and art historians writing on art, media and popular culture interspersed with pictorial contributions. The development of the magazine through its 15 year history, traces the influences, development and transitions of artists through the 80s.
The anthology features writings by and about Dara Birnbaum, Eric Bogosian, Rhys Chatham, Mark Dion, Jack Goldstein, Felix Gonzalez-Torres, Kim Gordon, Dan Graham, Thomas Lawson, Louise Lawler, Sherrie Levine, Allan McCollum, John Miller, Dave Muller, Matt Mullican, Adrian Piper, Richard Prince, David Robbins, Ed Ruscha, Cindy Sherman, Laurie Simmons, Michael Smith, John Stezaker, Bernard Tschumi, Jeff Wall, Lawrence Weiner, and James Welling among others.