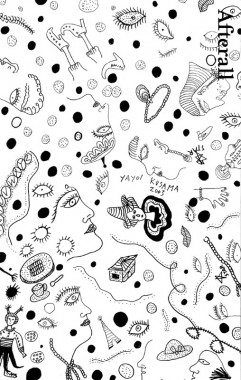 Afterall 13
Softcover, 150 pp., offset 4/1, 190 x 297 cm
Edition of 2000
ISSN 1465-4254
ISBN 1-84638-024-3
Published by Central Saint Martins and CalArts
$16.00 ·
Afterall is a research and publishing organisation based in London and Los Angeles.
Founded in 1998, Afterall Journal offers surprising, thoughtful and in-depth analysis of artists' work, along with essays that broaden the context in which to understand it. The journal focuses on contemporary art, always considering its relation to different artistic, social and political contexts. Afterall is co-published by Central Saint Martins College of Art and Design, London and the School of Art at the California Institute of the Arts, Los Angeles, in collaboration with MuHKA, Antwerp.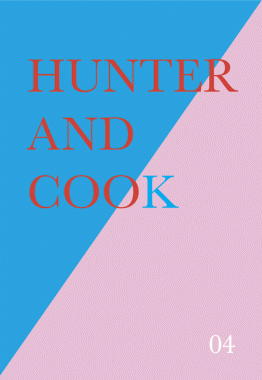 Hunter and Cook 4
Softcover, 80 pp., offset 4/1, 23 x 33 cm
Edition of 600
Published by Hunter and Cook
$10.00 ·
Hunter and Cook is a curated contemporary art magazine published and edited by Toronto based artists Jay Isaac and Tony Romano. Focusing on artists projects and interviews, Hunter and Cook aims to bring like minded artistic sensibilities in Canada and elsewhere to public awareness. As artists, and not designers, our intention is to present visuals in a simplistic, straight forward way that focuses more on the artists work than the magazine design. Unlike most art magazines, we are more interested in presenting work rather than reviewing it. Hunter and Cook is published 3 times a year.