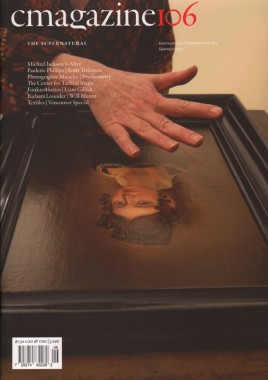 C Magazine 106, The Supernatural
Softcover, 64 pp., offset 4/1, 210 x 295 mm
Edition of 2000
ISSN 1480-5472
Published by C Magazine
$7.50 ·
Issue 106 includes feature articles by Jennifer Fisher on psychometry, Lynn Crosbie on Michael Jackson, and Louis Kaplan on Nate Larson's photographic miracles; David Lillington interviews Paulette Phillips, and Leah Modigliani interviews The Center for Tactical Magic; book and exhibition reviews from Antwerp, Chicago, Toronto, Edmonton, Victoria, Charlottetown, Stratford Ontario, McIvers Newfoundland and Ridgefield Connecticut, with a special section covering Vancouver during the 2010 Winter Olympics; artist project by Scott Treleaven, accompanied by an essay by Elijah Burgher.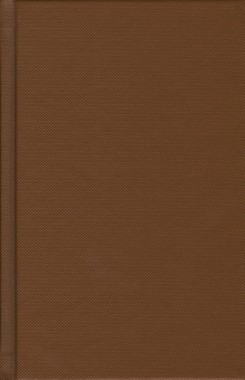 Dexter Sinister, Portable Document Format
Hardcover, 200 pp., offset 4/1, 4.25 x 6.75 inches
Edition of 1000
ISBN 978-1-933128-85-6
Published by Sternberg Press
$20.00 · out of stock
Over the past few years, Dexter Sinister has been interested in exploring contemporary publishing in its broadest, most exploded sense. The first part of this book consists of pieces of writings written since the conception of their New York basement workshop and bookstore in the summer of 2006. These writings were previously published online as PDFs in the Library at www.dextersinister.org. They were primarily written by Dexter Sinister or by one of a circle of regular collaborators, often for their house journal
Dot Dot Dot
, or as supplements to other books or exhibitions.
The second part consists of reproductions of a series of lithographic proof prints. Accompanying these prints are extended captions individually produced for different exhibitions in 2008. Each caption was composed in line with the manner of its accompanying image. Although never intended as a set, a number of generic themes emerged, such as abstraction, mathematics, logic, and cooperation. The book intends to demonstrate how ideas from the first part have been rechannelled in the second.