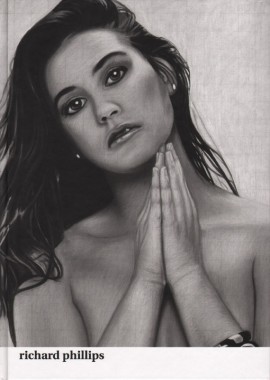 Richard Phillips
Hardcover, 144 pp., offset 4/1, 205 x 285 mm
Edition of 2000
ISBN 978-3-905770-28-5
Published by JRP|Ringier
$35.00 ·
This new monograph features work by the admired New York painter, Richard Phillips, whose brash, often pornographic paintings borrow from fashion, art, the news and other graphic media. Equally apt to take his motifs from glossy magazines as from art historical or kitsch icons, he blends Pop art with a contemporary critique of the representation which emerged in the "Picture Group" generation of the 1980s. Richly illustrated, the book features recent work as well as essays by musician Kim Gordon and artist Liam Gillick.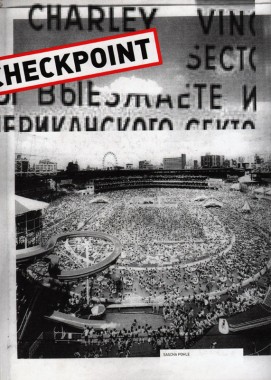 Maurizio Cattelan, Massimiliano Gioni, Ali Subotnick, Checkpoint Charley
Softcover, 712 pp., offset 1/1, 8.25 x 11.75 inches
Edition of 1000
ISBN 9783980426565
Published by Les Presses Du Reel
$15.00 ·
Charley is a series of publications edited by Maurizio Cattelan, Massimiliano Gioni and Ali Subotnick. A voracious creature fixated on the assimilation and consumption of visual art, the fourth issue, Checkpoint Charley, brings together images of works produced by more than 700 artists encountered by the curators of the 4th Berlin Biennial for Contemporary Art during their research. A multiform creature, Charley takes on a new theme and shape with every issue: the first featured 400 emerging artists, the second documented the 2001-2002 New York art season, and Charley 3 presented forgotten artists from the 80s and early 90s. The 4th Berlin Biennial for Contemporary Art is funded by the German Federal Cultural Foundation. Checkpoint Charley is realized with the support of the Culture 2000 program of the European Union.