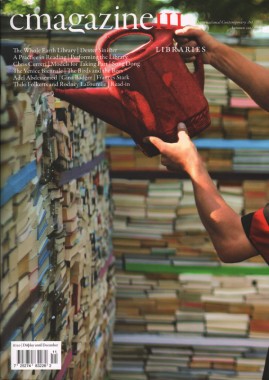 C Magazine 111, Libraries
Softcover, 60 pp., offset 4/1, 210 x 295 mm
Edition of 2200
ISSN 1480-5472
Published by C Magazine
$7.50 ·
Issue 111 Libraries includes features by Adam Lauder on Performing the Library; Jen Hutton on Dexter Sinister; David Senior on the Whole Earth Catalogue; Randy Lee Cutler on Reading; Pandora Syperek on ILLUMINnations: the 54th Venice Biennale; Jenifer Papararo on Frances Stark: I've Had it and a Half at The Hammer Museum, and an artist project by Read-in. Issue 111 also includes reviews of: Rabih Mroué: The Inhabitants of Images at Prefix ICA; Song Dong: Waste Not at the Vancouver Art Gallery; Gina Badger: Mongrels at Issue Project Room; Adel Abdessemed: The Future of Décor at OCAD Professional Gallery; Chris Curreri: Something Something at University of Toronto Art Centre; The Birds and the Bees at Oakville Galleries; The Domestic Queens Project at FOFA Gallery, Concordia, and Wim Botha: All Around at Galerie Jette Rudolf. Also included is a review by the 2011 C New Critics Competition winner Kari Cwynar on Models for Taking Part at Presentation House Gallery.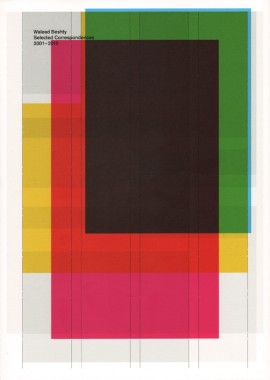 Walead Beshty, Selected Correspondences 2001-2010
Softcover, 128 pp., offset 4/1, 210 x 297 mm
Edition of 2000
ISBN 978-88-6208-135-1
Published by Damiani
$49.00 ·
In 2001, Walead Beshty began documenting the Diplomatic Mission of the Republic of Iraq to the former German Democratic Republic in Berlin. Still protected as sovereign territory under the Vienna Conventions, the embassy has stood abandoned since the early 1990s as, in Beshty's words, "a relic of two bygone regimes, unclaimable by any nation; a physical location marooned (by) symbolic shifts in global politics, a ruin set apart neitherby fences nor by millennia, but by the invisible and abstract mechanisms of international law". The site inspired his ongoing engagement with the invisible and marginal territories of globalization which provide an important line through his photographic and sculptural work of the past decade. Selected Correspondences focuses on three bodies of photographic work — two that deal with the Embassy directly and a third, Transparencies, which continues the question of place and movement. The work has been exhibited at the Hammer Museum in Los Angeles, Tate Britain, London, and the Whitney Museum of American Art in New York, among others, and is brought together here for the first time, accompanied by two new essays on the projects.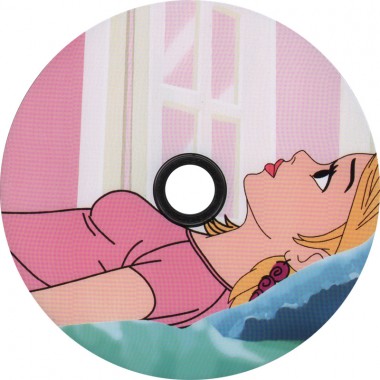 Charlie White, OMG BFF LOL
DVD, 9 min., 6 sec., NTSC, digital 4/4, 5.25 x 7.5 inches
Plays in a loop of the three scenes: A, B, A, C
Includes We Love to Shop *, the theme song from OMG BFF LOL
Published by Charlie White
$12.00 ·
By now, every bona fide Blackberry or iPhone owner probably knows that the abbreviations OMG, BFF, and LOL stand for "oh my God," "best friends forever," and "laughing out loud" in the world of Short Message Service (SMS), which has come to be known as texting.
Based on a two-year study of the behavior of an actual American teenage girl, the animation is part of a larger project called The Girl Studies that dissects the desires and social anxieties of our era. The animation is meant to perform as a viable cartoon for young girls, while simultaneously providing a platform from which viewers can critique them. White's works in photography, film, and more recently animation, often offer fictitious narratives to help us understand and evaluate the underlying realities of contemporary life.
This particular project features Tara and Blakey, two American-girl cartoon characters with pink-glitter accessories, trendy clothing, and commercial desires. These archetypes of the American teen are used to examine their representation from different angles. Set in three looping scenes, OMG BFF LOL contains the cartoon's capitalist manifesto, "having is so much better than wanting," discussed by the girls in a crystal shopping mall scene. The second and third scenes, set in a bedroom and bathroom, open the door to the interior loneliness and isolation of the two main characters, as viewers observe them surfing TV channels and radio stations, snacking, posing in front of a full length mirror, and crying, as a digital clock marks the passage of time.
White wrote and directed OMG BFF LOL, working in collaboration with Chuck Gammage studios, a Canadian animation house, to create the intentionally dated quality of the scenes. He explains, "The three segments loop on a now obsolete 4:3 Sony Trinitron monitor, which conjures the television as both box and broadcast mechanism."
—Mónica Ramírez-Montagut
* A free download (MP3) of the teen-dance remix of We Love to Shop is available here.

Excerpt from Charlie White's cartoon OMG BFF LOL (Mall) from his project The Girl Studies, 2008. (Run Time: 3 min., 16 sec.)