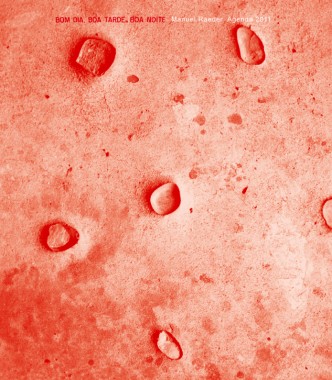 Manuel Raeder, Bom Dia, Boa Tarde, Boa Noite (
Manuel Raeder Agenda 2011)
Softcover, 128 pp. + 4/1 insert, offset 1/1, 140 x 160 mm
Edition of 1000
Agenda/calendar/notebook 2011
Published by Manuel Raeder
$29.00 ·
Agendas are an ongoing project that Manuel Raeder has been doing since 2003. The idea of this series of time storage devices, is to focus on questioning different methods of how we organize, in a personal or none personal way our time. Formats, sizes and distributions systems vary each year.
 A whole year compiled in one book, with the following contributions: Manuel Raeder (January), Carla Zaccagnini (February), Mariana Castillo Deball (March), Daniel Steegmann (April), Manuel Raeder (May), Eran Schaerf (June), Bojan Sarcevic (July), Manuel Raeder (August), Rodolfo Samperio (September), Amanda Haas (October), Amalia Pica (November), Adriana Lara (December), Manuel Goller (January).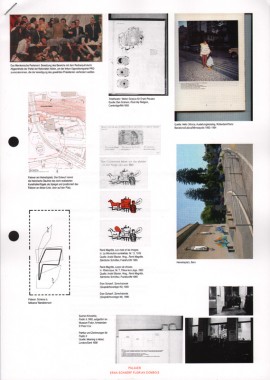 Florian Dombois and Eran Schaerf, palaver
Stapled, 80 pp., digital 4/1, 210 x 297 mm
English and German
Edition of 1000
ISBN 978-3-033-02145-7
Published by Kunsthalle Bern
$15.00 ·
If artistic research is characterized by the fact that essential aspects of the research results manifest in the work of art, one can ask: What is a space that is discussed in the examples of artistic research results? In what constellation meet artists, experts, audiences and the work of art? How will the research be negotiated? The publication palaver documents and shares preliminary solutions to this problem of space and was released on as part of the test event, Long Night of the palaver at the Kunsthalle Bern. Concept by Florian Dombois and Eran Schaerf; Design by Manuel Raeder.