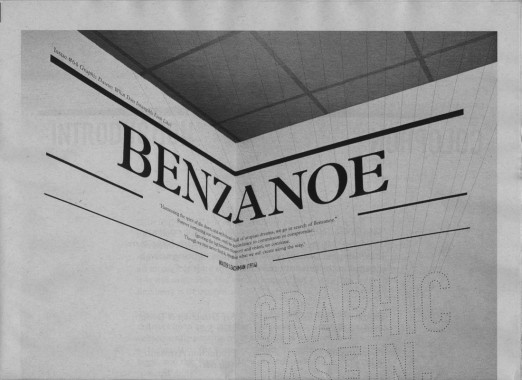 Benzanoe 64, Graphic Dasein*
Newspaper, 12 pp., web offset 1/1, 12.5 x 18 inches
Edition of 100
Published by Benzanoe
$8.00 ·
*
Dasein
is the German vernacular term for
existence
, it is derived from
da-sein
, which literally means
being-there
.
"The printed artifact always carries with it belief; under pinned by a historic and cultural rela­tionship between print and truth. Issue 64 deals directly with this concept through a series of install tions, representing the pages of the magazine. The content is delivered through playing with perspective, perception, resolution, view point and production."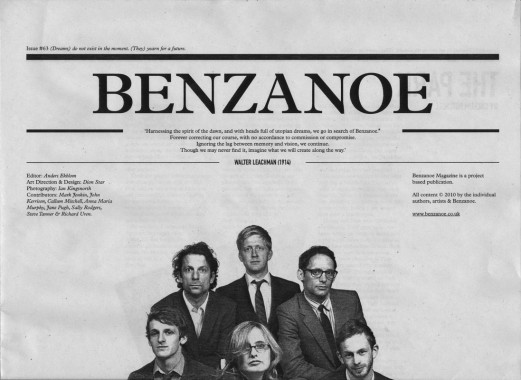 Benzanoe 63
Newspaper, 12 pp., web offset 1/1, 12.5 x 18 inches
Edition of 100
Published by Benzanoe
$8.00 ·
(Dreams) do not exist in the moment. (They) yearn for a future.
"Harnessing the spirit of the dawn, and with heads full of utopian dreams, we go in search of Benzanoe*. Forever correcting our course, with no accordance with commission or compromise. Ignoring the lag between memory and vision, we continue. Though we may never find it, imagine what we will create along the way."
—Walter Leachman (1914)