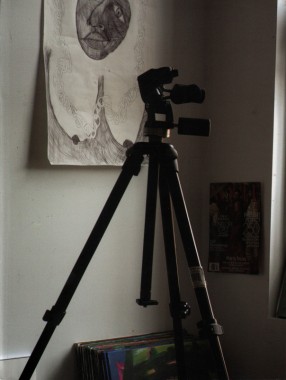 Asher Penn, Nothing Nothing Nothing Nothing 2004-2007
Softcover, 494 pp., offset 4/4, 6.75 x 9 inches
Edition of 1000
ISBN 978-0-982100-60-8
Published by An Art Service
$35.00 ·
In the style of Wolfgang Tillmans and Roe Ethridge, New York-based Asher Penn, born in Vancouver in 1982, captures the quotidian. As an anthology of artist books self-published by Asher Penn between 2004 and 2007 — an anthology that is effectively an artist book itself. Made between Providence, New York, Philadelphia and Vancouver, these 'zine-like publications are rephotographed page by page on top of painted works that Penn was producing at the time of their re-publication. In rephotographing these original editions on the surface of recent work, Penn cleverly illustrates the creative vertigo capable of creeping up on artists while they look back at the artist that they have become. The artist books collected in this anthology include the following: 1. Just Say Maybe; 2. Go Fuck Yourself With Your Atomic Bomb; 3. Bad Hound, Buddha; 4. School; 5. Asher Mixtape Hell; 6. Elisa Penn Hero One; 7. Institutional Critique; 8. The Heart Wants What The Heart Wants; 9. Before And After; and 10. (Untitled).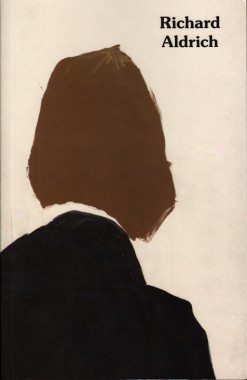 Richard Aldrich
Softcover, 96 pp., offset 4/4, 5.5 x 8.5 inches
Edition of 1000
ISBN 978-0-615-26984-9
Published by Bortolami
$25.00 ·
Richard Aldrich's abstract painting juggles delicacy of line and palette with warmth of touch, a combination that fills his works with a cheerful humanity, or what Art in Review memorably described as a "slackerish cosmopolitanism." Collage elements introduce a playful take on Whistler's famous portrait of his mother.