Mr. Bumba Draws a Kitten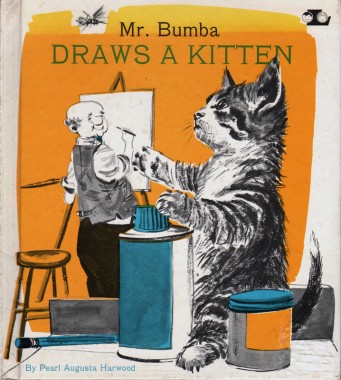 Pearl Augusta Harwood, Mr. Bumba Draws a Kitten
Hardcover, 32 pp., offset 3/2, 8.25 x 9.25 inches
Fifth edition
ISBN 0-8225-0107-4
Published by Lerner Publications
$11.00 ·
condition:
very good
, some wear on cover, interior unblemished, fifth edition, excellent reference copy.
Mr. Bumba was a painter of pictures. One day he wanted to make a picture of a kitten. But he could not remember just how to do it.
Copyright 1966 by Lerner Publications Company; fifth edition published in 1974. The type used in this book is Mr. Bumba Text set in 16 point.