Stadium X — A Place That Never Was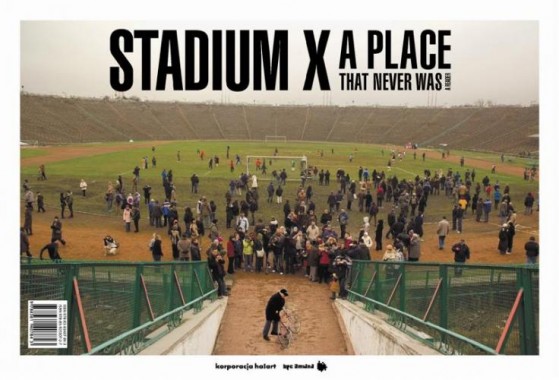 Laura Palmer Foundation, Stadium X — A Place That Never Was offers a selection of texts presenting a multi-faceted picture of that site's deterioration and its existence as a 'city within a city' and also documents the series of live art projects. The Stadium and its parasites functions, which are now being erased form the map of Warsaw will likely become some distant planet, while the present publication, with the brilliant contributions from its authors, will attain — perhaps — the status of an unreal story about a place that, after all, never was.
16Beaver Group
Talk, Screenings, Book Launch and Discussion
Thursday, November 12, 7pm
16 Beaver St, 4th Floor
New York, NY 10004
Free and open to all
Distributed in North America by Textfield, Inc.