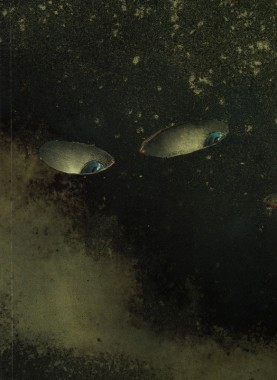 Joseph Mosconi and Rita Gonzalez, Area Sneaks 2
Softcover, 174 pp., offset 4/1, 6.25 x 8.5 inches
Edition of 1000
ISBN 978-0-9802048-1-9
Published by Area Sneaks
$15.00 ·
The historical relationship between art and language has often occasioned lively and compelling work.
Area Sneaks
, a new print and online journal, seeks to touch the live wire where language and visual art meet.
Gertrude Stein's Paris artist salon, Velemir Khlebnikov and Vladimir Tatlin's constructive collaboration, Bernadette Mayer and Vito Acconci's editorial partnership, Augusto de Campos's concrete engagement with Brazilian modernism and Mike Kelley's interest in systems of literary knowledge have each provided potential models of positive exchange between artists and writers. Area Sneaks hopes to maintain this dialogue by creating a fellowship of discourse within an open community of contemporary artists and writers.
Benevolent area-sneaks get lost in the kitchens and are found to impede the circulation of the knife-cleaning machine.
—Charles Dickens