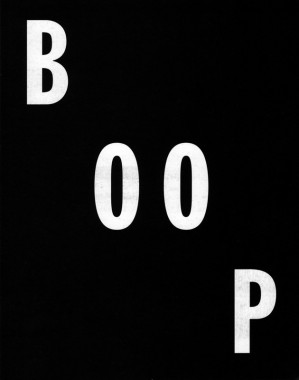 Ray Johnson and Bill Wilson, A Book About A Book About Death
Softcover, 58 pp., offset 1/1, 160 x 200 mm
Edition of 500
ISBN 978-94-90629-01-4
Published by Kunstverein
$15.00 ·
Ray Johnson wrote poetic texts and letters and integrated language and a unique system of cryptic signs into his work. Considered by many the 'father of Mail Art', as early as 1953 Johnson began sending highly conceptual images/texts to friends, often encouraging the recipient to 'add to' the work, or 'please send to' someone else, or 'return to Ray Johnson'. Forming the 'New York Correspondence School' in 1962, Johnson established an enormous network of participants throughout the world — one that remains active even after his death. Between 1963 and 1965, Ray Johnson printed thirteen pages of his book about death with the Pernet Printing Company, 120 Lexington Avenue at 28th Street. His title, which designated the thirteen unbound pages as a book, is A Book about Death, yet also A Boop about Death and A Boom about Death.
In "A Book About A Book About Death" close friend and author Bill Wilson elaborates on each of the pages of "A Book about Death".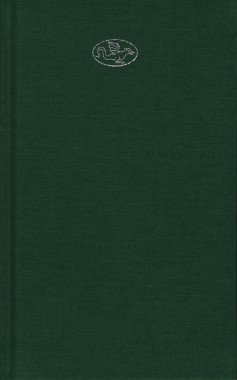 Garamond Press, False Friends
Hardcover, 48 pp., offset 1/1, 115 x 185 mm
English, French, and Dutch
Edition of 500
ISBN 0 978-94-90629-02-1
Published by Kunstverein
$18.00 ·
Antonio Pigafetta's questionable travelogue from 1591, titled Regnum Congo, was based upon stories from Duarte Lopez, a Portuguese explorer who supposedly visited the Congo. The travelogue introduces an odd vision of European landscape in which fantastic creatures are presented. South-African artist Ruth Sacks re-contextualizes these historical interpretations by re-appropriating them into contemporary conditions, juxtaposing the varied characteristics. Hence the logo of her fictional publishing house, Garamond Press: a fantastic animal based upon a description of one of the possible animals from Regnum Congo. The narrative of the book False Friends derives from the storyline of Edgar Allen Poe's Murders at the Rue Morgue from 1841, generally agreed to be the first detective story ever written. This contemporary version is set in Antwerp, Belgium, and is split into three languages: Dutch (Flemish), French and English. To follow the story's plot, one has to be fluent in all three languages.