Kaleidoscope Magazine 13, The New
Softcover, 262 pp., offset 4/4, 220 x 287 mm
Softcover, 48 pp., offset 4/4, 190 x 270 mm [Georges Tony Stoll supplement]
ISSN 2038-4807
ISBN 978-88-97185-18-5
Published by Kaleidoscope Press
$12.00 ·
At the core of a platform that includes an exhibition space and an independent publishing house, Kaleidoscope is an international quarterly of contemporary art and culture founded in 2009 in Milan. Distributed worldwide on a seasonal basis, it has gained widespread recognition as a trusted and timely guide to the present (but also to the past and possible futures), unique in its interdisciplinary and unconventional approach.
For the Winter 2011/12, editor-in-chief Alessio Ascari is proud to present the first issue of Kaleidoscope magazine under the art direction of the prominent London-based design studio OK-RM — Oliver Knight and Rory McGrath.
HIGHLIGHTS
Robert Heinecken by Kavior Moon; Ming Wong by Hu Fang; Kuehn Malvezzi by Hila Peleg; New Jerseyy by Quinn Latimer; Patrick Staff by Catherine Wood.
MAIN THEME — How Does Fashion Look at Art?
Adam Kimmell by Angelo Flaccavento; Commes des Garçons by Maria Luisa Frisa; Proenza Schouler by Michele D'Aurizio.
MONO — Pierre Huyghe
Essay by Éric Troncy; Interview by Barbara Casavecchia; Special Project: Study for Zoodram; Focus by Chris Wiley.
REGULARS
Pioneers: Bruce McLean by Simone Menegoi; Futura: Ed Atkins by Hans Ulrich Obrist; Panorama: Toronto by Amil Niazi; Souvenir d'Italie: Luigi Ghirri by Luca Cerizza; Producers: Ute Meta Bauer by Carson Chan.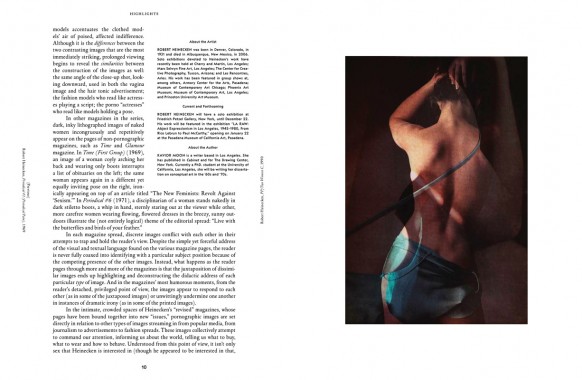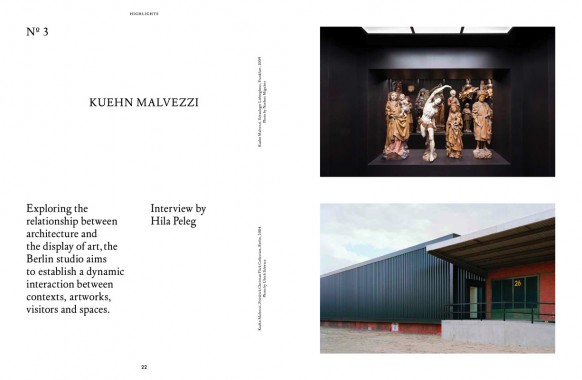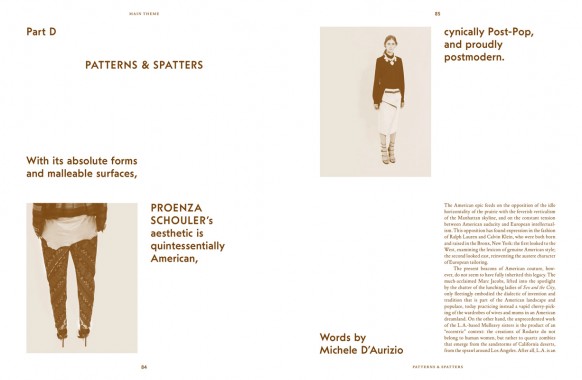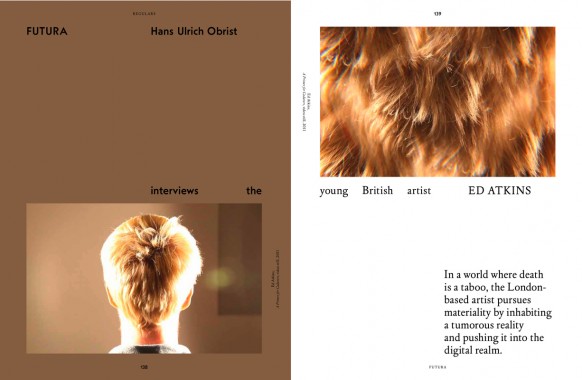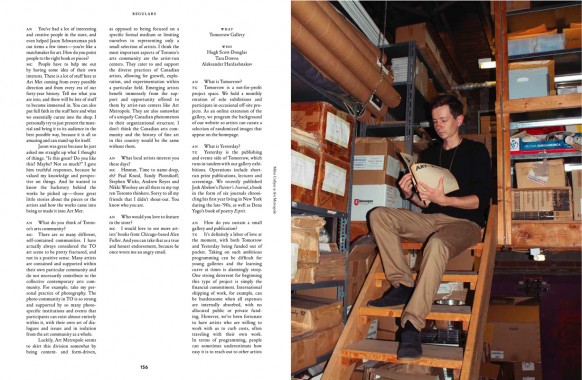 Adam Kimmell, Alessio Ascari, Aliina Astrova, Amil Niazi, Angelo Flaccavento, Art, Barbara Casavecchia, Bruce McLean, Carson Chan, Catherine Wood, Chris Wiley, Commes des Garçons, Cristina Travaglini, Culture, Distribution, Ed Atkins, Éric Troncy, Francesco Vezzoli, Georges Tony Stoll, Hans Ulrich Obrist, Hila Peleg, Hu Fang, Joanna Fiduccia, Kaleidoscope Press, Kavior Moon, Klingspor, Kuehn Malvezzi, Laurenz Brunner, Luca Cerizza, Luigi Ghirri, Maria Luisa Frisa, Michele D'Aurizio, Ming Wong, Nicholas Cullinan, OK-RM, Oliver Knight, Patrick Staff, Photography, Pierre Huyghe, Proenza Schouler, Quinn Latimer, Robert Heinecken, Rory McGrath, Simone Menegoi, Ute Meta Bauer