Herman Asselberghs and Dieter Lesage, After Empire
Softcover, 256 pp., offset 1/1, 110 x 180 mm
Edition of 2000
ISBN 978-94-9069-394-7
Published by MER. Paper Kunsthalle
$20.00 ·
After Empire is published on the occasion of the group show 'Blijven Kijken', an exhibition curated by Pieter Van Bogaert at M-Museum on (dis)appearing images and the boundaries of representation. Central in the exhibition is the 2010 video After Empire by Herman Asselberghs. This video is a tentative reflection on positive forms of collective resistance against war as well as emancipatory representations concerned with it. This publication considers a possible alternative for an iconic image drawn from our collective memory: a hijacked plane hitting the second tower of the WTC in 2001, New York. The book proposes an alternative for our collective history: the 15th of February 2003. On that day 30 million citizens across the planet marched against the unilateral decision by the American government to start a pre-emptive war against Iraq under the auspices of "the war on terrorism". 2/15 was the greatest peace demonstration since the Vietnam war and probably the biggest protest march ever to take place. The war did happen, but this world day of resistance could very well mark the beginning of the 21st century. 2/15 instead of 9/11: a key date in the writing of a history of global contestation in the struggle between two superpowers: the United States against public opinion worldwide.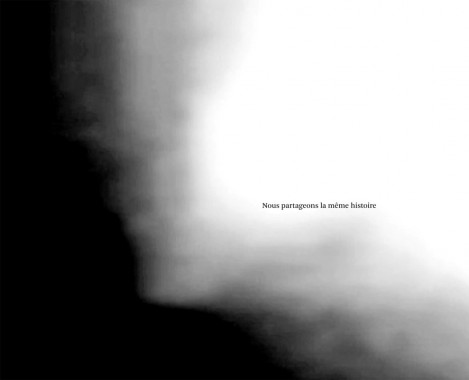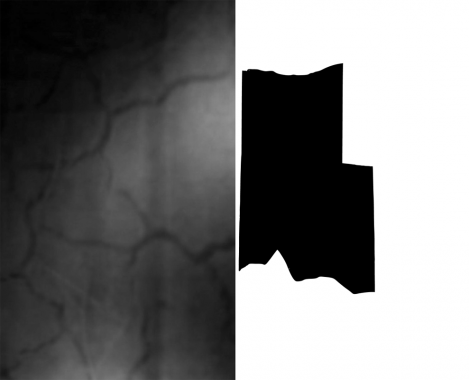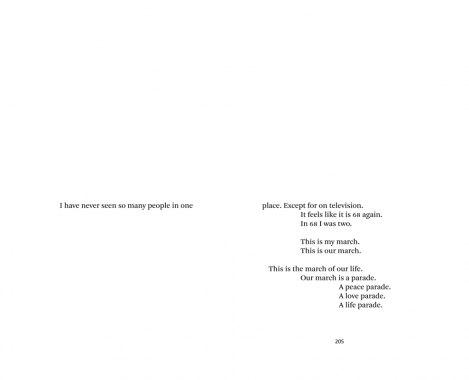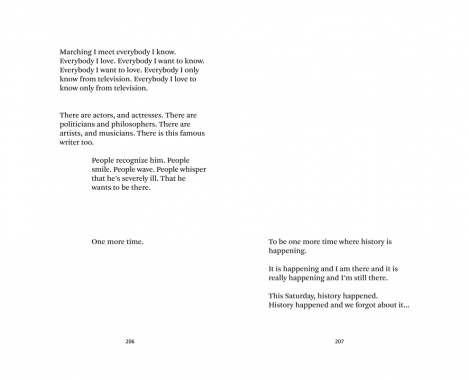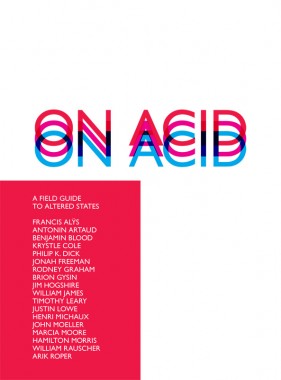 William Rauscher and John Moeller, On Acid
A Field Guide to Altered States
Softcover, 100 pp., offset 4/3, 200 x 265 mm
Edition of 1000
ISBN 978-0-615-53398-8
Published by CCC
$15.00 ·
On Acid
presents a radically subjective re-edit of the history of drug experience, following the emergence of drugs as a technology and modernity's conflicted obsessions with altered states. Tracing a path beginning with philosopher Benjamin Blood's 1874 pamphlet 'The Anesthetic Revelation and the Gist of Philosophy' which declares the existence of a 'majesty and supremacy unspeakable' observable only after being dosed by nitrous oxide,
On Acid
assembles texts and images that draw a line connecting archival works by William James, Antonin Artaud, Timothy Leary, and various modernist explorers, to the practice of contemporary artists such as Rodney Graham, Francis Alÿs, Jonah Freeman and Justin Lowe. Removed from the familiar cultural contexts of Haight-Ashbury and Grateful Dead psychedelia,
On Acid
is in itself an experimental program, a recursive acidic process that mirrors the deconstructive relations to counterculture cultivated in contemporary art. The book concludes with a series of new conversations with Freeman and Lowe, Hamilton Morris and Arik Roper.
TEXTS
Francis Alys, Antonin Artaud, Benjamin Blood, Philip K. Dick, Rodney Graham, Brion Gysin, Dr. Albert Hofmann, Jim Hogshire, Aldous Huxley, International Federation for Internal Freedom, William James, Timothy Leary, Marcia Moore, William Rauscher, Alan Watts.
IMAGES
Brian Aldiss, Francis Alys, Carol Bove, Syd Barrett, Mathieu Briand, Krystle Cole, Jonah Freeman and Justin Lowe, Allen Ginsberg, John Giorno, Rodney Graham, Brion Gysin, Carsten Holler, Henri Michaux, John Moeller, Arik Roper, Sandoz Laboratories, Ettore Sottsass, Klaus Weber.
INTERVIEWS
Justin Lowe and Jonah Freeman, Hamilton Morris, Arik Roper.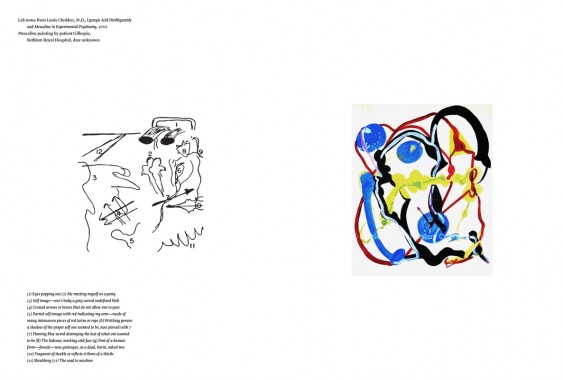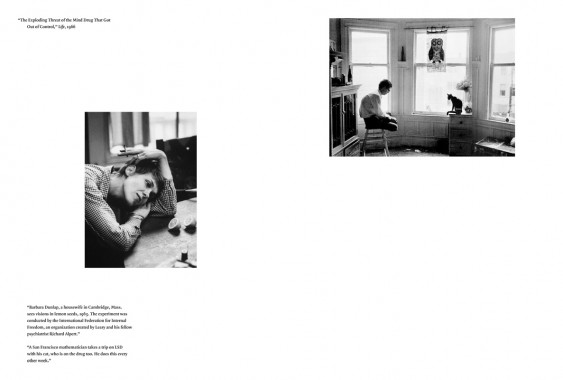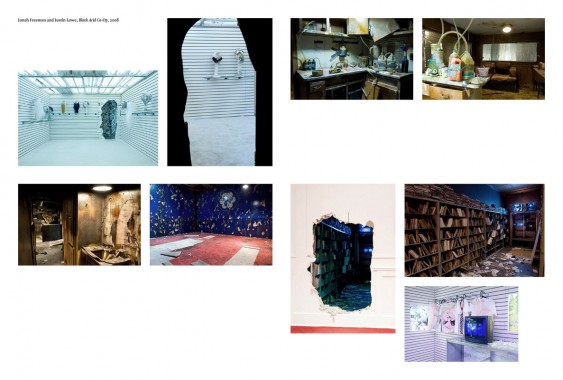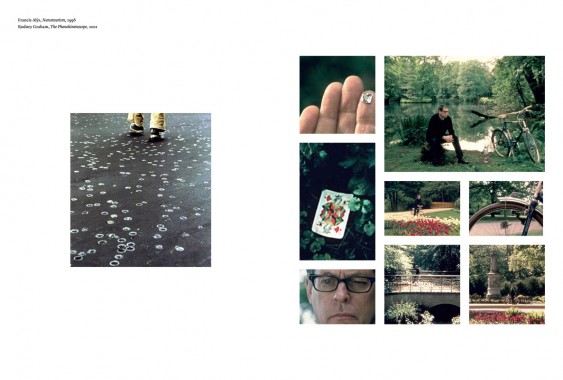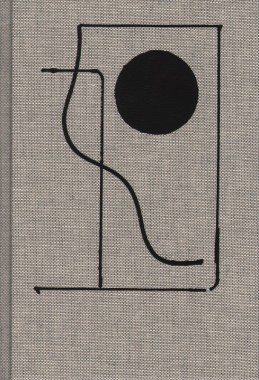 Boris Groys and Andro Wekua, Wait to Wait
Hardcover, 160 pp., offset 4/1, 135 x 196 mm
English and German
Edition of 2000
ISBN 978-3-03764-021-0
Published by JRP|Ringier, CK editions
$28.00 ·
An
unequal
pair from the ranks of philosophy and contemporary art were brought to the table for debate. The celebrated Russian philosopher Boris Groys, and the young international artist from Georgia Andro Wekua, discussed their shared experiences in the Soviet system, the conditions governing production in contemporary art today, and the sensitivities of a generation of artists born in the 1970s, taking Wekua's two large installations
Wait to Wait
and
Get Out of My Room
as examples.
Phenomena such as loneliness, doubles, repetitions, mirror images, and waiting are the central themes of this conversation, illustrated by pictures of the two installations and several collages by Wekua.