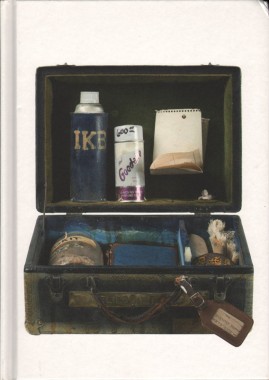 Robert Pincus-Witten and Rotraut Klein-Moquay, Yves Klein: USA
Hardcover, 204 pp., offset 4/1, 176 x 242 mm
Edition of 2000
ISBN 978-291627-564-2
Published by Editions Dilecta
$32.00 · out of stock
This book, produced in collaboration with the Yves Klein Archives, recounts the relationship between Yves Klein, one of the major artists of the postwar period, and the United States — a relationship of mutual fascination and reciprocal influence. Numerous documents, many of them previously unpublished, bear witness to the close ties that Klein forged with the U.S. The rising stars of the early 1960s American art scene (Robert Rauschenberg, Jasper Johns and Frank Stella, plus Marcel Duchamp) all make an appearance here, as does President Eisenhower! The book includes an interview with Rotraut Klein-Moquay, who talks about her trip to the United States with Yves Klein in 1961, as well as the artist's comments on his own work. It also includes a hitherto unpublished essay by the American critic Robert Pincus-Witten, who met the protagonists of this story when he worked for dealer Leo Castelli.
In the spring of 1961, Yves Klein and his fiancee Rotraut Uecker, a distinguished artist herself, were en route to New York City. Leo Castelli, a leading American art dealer, had scheduled an exhibition of the work of "Yves le Monochrome" (as the painter had styled himself), to begin on April 11th. The exhibition marked Klein's first solo show in the United States and its closing, set for the 29th of that month, virtually coincided with the artist's thirty-third birthday, celebrated just the day before.
At the time, apart from the focus of a circle of fellow artists, noted critics and European dealers, a few alert collectors and many incensed detractors, Klein was still far from being recognized as the most influential artist to have emerged in postwar France — as he is regarded today; nor would one even dream that in scarcely more than a year he would be dead.