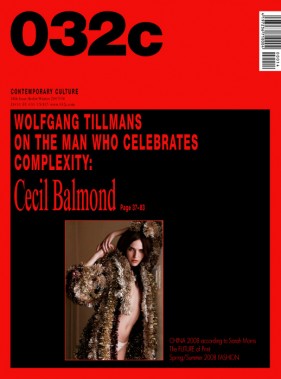 032c 14, Cecil Balmond
Softcover, 256 pp., offset 4/1, 20 x 27 cm
Edition of 2000
Published by 032c
out of print
Cecil Balmond is a structural engineer, author, and man of ideas; he is deputy chairman at the global design and engineering firm ARUP, and director of its think-tank, the Advanced Geometry unit. Architects Rem Koolhaas, Zaha Hadid, and Toyo Ito, among others, are indebted to his groundbreaking structural work. Both Cecil Balmond and artist Wolfgang Tillmans have dismantled the very architecture of their genres – Balmond's genre being architecture itself, and Tillmans' being the representational genres of portraiture and still life. A dismantling pictured and reformulated in an image essay, in which Tillmans distills an early 21st century office life so liberated by innovation that it is uninhibited by its cubicles.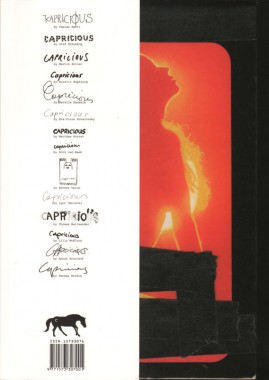 Capricious 6
Softcover/perforated, 128 pp., offset 4/4, 200 x 270 mm
Edition of 2000
Published by Capricious
$19.00 ·
Founded by Swedish photographer Sophie Mörner in 2004, Capricious Magazine is an international fine art photography publication for emerging artists and is issued twice annually. The presented work is neither commercial, nor fashion photography; it creates visual narrative without itermediary contextualization. Capricious is a potential make-shift, personal gallery of autonomous works, as well as journal.