Ginger&Piss 2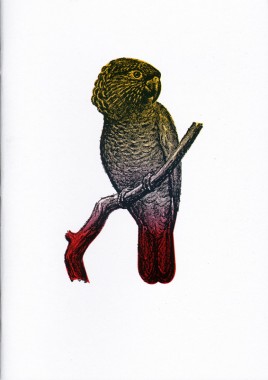 Ginger&Piss 2, Gay
Softcover, 32 pp., offset 1/1, 140 x 200 mm
Edition of 200
ISBN 978-94-90629-03-8
Published by Kunstverein
$21.00 ·
Ginger&Piss
is a cross between an academic journal and a darts club newsletter. The journal (falsely quoting Lawrence Weiner) is published twice yearly, and starts off in a limited run. Each issue contains a maximum of 5 or 6 contributions, of any length necessary.
The idea behind Ginger&Piss is to offer an outlet for authors to say what they feel is vital (and not necessarily at all related to the art world). The concept dictates that each contributor writes under a pseudonym. We–the editors–guarantee full privacy. We see the use of pseudonyms as an answer to the cowardice of the art world, be it a somewhat hypocritical answer. By allowing a platform to exist for candid critique but at the same time by still letting the author hide behind a pseudonym, we recognize our own cowardice. In fact, Ginger&Piss fully embraces its somewhat misleading bravery, but we think it makes sense for now, for the current cultural climate. 
Gay is the "subject" of the second issue of Ginger&Piss and continues the magazine's flirtation with all-purpose (non) themes. As a verb and as an expression (and maybe even a curse) Gay may appear less one-dimensional than Loud (Ginger&Piss' first theme. Flamboyantly exhibited as internal swagger and compulsive paranoia, the articles in this issue continue Ginger&Piss' journey towards immaculate speculation.